Development analogue
The provision of precise, highly stable voltages or currents is the central theme of developments in the field of analogue electronics, in addition to the development of preamplifiers for a wide variety of sensor signals. Depending on the application, these voltages vary from a few volts to several kilovolts. For precise ion traps, for example, not only are several precise, highly stable voltages needed at the same time, but these voltages must also be changed precisely in time or switched quickly.
Where such precision is required and potentially life-threatening voltages are in use, it is essential to include the requirements of electrical safety in the initial conception of the experiment set-up and to pay attention to "technically" sound design and expandability.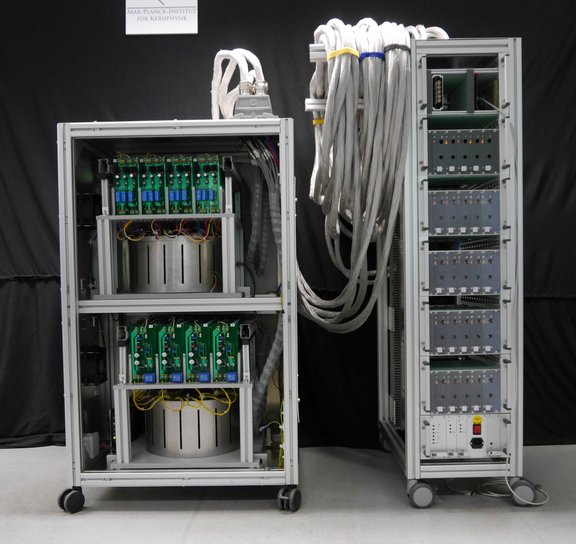 "StaReP": a programmable ultra-stable multi-channel voltage source for ion trap experiments at MPIK.