Apl. Prof. Dr. Andreas Wolf
Senior Research Physicist (emeritus)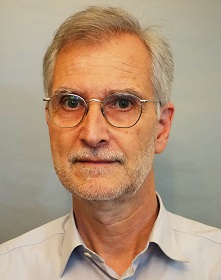 Name
Apl. Prof. Dr. Andreas Wolf
Phone
+49 6221 516-503
Secretary: +49 6221 516-851
Bldg., Room
GE 11a, 211
Address
Max-Planck-Institut für Kernphysik
Saupfercheckweg 1
D 69117 Heidelberg
Email
Research
Former group leader of the research field "Molecular quantum dynamics and stored ion beams" of the division, I support ongoing research at the cryogenic storage ring CSR.
Research interests:
Experimental quantum dynamics of atoms, molecules and clusters -- Interaction with electrons, photons and matter particles. Storage and cooling of particle beams. Atomic and molecular collision physics and spectroscopy. Atomic and molecular processes in astrophysics.
ORCID web page 

Publications
Researcher Portfolio in the CoNE Service 

Teaching
In the position of an adjunct professor at the Department of Physics and Astronomy 

of the Heidelberg University 

I participate in teaching at this department.