Current Press Releases
14.09.22: Klaus Blaum elected to the Heidelberg Academy of Sciences and Humanities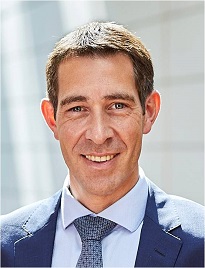 Klaus Blaum, new member of the Heidelberg Academy of Sciences and Humanities.
© Stefanie Aumiller / Max Planck Society
On September 6, 2022, our division director Prof. Klaus Blaum was elected as full member of the Heidelberg Academy of Sciences and Humanities 

(HAdW).
The HAdW was founded in 1909 by the German entrepreneur and engineer Heinrich Lanz with the goal to bring scholars and researchers together as well as to promote junior academics. The Heidelberg Academy of Sciences and Humanities is a modern, non-university research institution which hosts scientific conferences and series of lectures for the general public. Furthermore, every year, the HAdW awards scientific prizes for outstanding work in natural sciences and humanities.
Exceptional scholars and scientists from the Federal State Baden-Württemberg (Germany) are elected as full members of the Heidelberg Academy of Sciences and Humanities. The General Assembly of the HAdW elects additional corresponding members from around the world. The academy comprises full members and corresponding members from almost every field of study. This broad range of expertise allows an interdisciplinary exchange of scientific ideas, unhindered by discipline, faculty and university structures.
We cordially congratulate Klaus Blaum on receiving this great scientific honor.
Please read more in the following press releases:
08.12.21: Innovative cooling technique of the BASE collaboration among the Physics World Top 10 Breakthroughs in 2021
An innovative particle cooling technique of the BASE collaboration has been selected to be among the Physics World Top 10 Breakthroughs in 2021 

.
In 2021, our former division member Dr. Matthew Bohman and the BASE collaboration 

demonstrated the first sympathetic cooling of a single proton using a cryogenic two-Penning-trap system in "Nature" 

(see our news of 25.08.21). To this end, the single proton was stored in a proton trap and a cloud of Be+ ions in a separate beryllium trap. The coupling was realized by connecting the two Penning traps to a superconducting cryogenic LC circuit with resonance frequency near their axial frequencies. This new cooling technique allows to reach proton temperatures far below the environment temperature. In the demonstration measurement, the proton temperature was reduced by 85%, from 17 K environment temperature to 2,6 K.
The novel sympathetic laser-cooling technique will enable enhanced precision experiments of any charged species at lower temperatures. In particular, it can be readily applied to cool protons and antiprotons in the same large macroscopic traps that enable precision measurements of the charge-to-mass ratio and g-factor. This will allow for improved precision in matter-antimatter comparisons and dark matter searches, performed by the BASE collaboration.
Please also read the related press release of the MPIK 

.