Press Archive 2022
14.09.22: Klaus Blaum elected to the Heidelberg Academy of Sciences and Humanities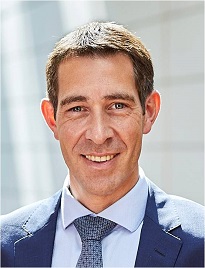 Klaus Blaum, new member of the Heidelberg Academy of Sciences and Humanities.
© Stefanie Aumiller / Max Planck Society
On September 6, 2022, our division director Prof. Klaus Blaum was elected as full member of the Heidelberg Academy of Sciences and Humanities 

(HAdW).
The HAdW was founded in 1909 by the German entrepreneur and engineer Heinrich Lanz with the goal to bring scholars and researchers together as well as to promote junior academics. The Heidelberg Academy of Sciences and Humanities is a modern, non-university research institution which hosts scientific conferences and series of lectures for the general public. Furthermore, every year, the HAdW awards scientific prizes for outstanding work in natural sciences and humanities.
Exceptional scholars and scientists from the Federal State Baden-Württemberg (Germany) are elected as full members of the Heidelberg Academy of Sciences and Humanities. The General Assembly of the HAdW elects additional corresponding members from around the world. The academy comprises full members and corresponding members from almost every field of study. This broad range of expertise allows an interdisciplinary exchange of scientific ideas, unhindered by discipline, faculty and university structures.
We cordially congratulate Klaus Blaum on receiving this great scientific honor.
Please read more in the following press releases: