September 2012:
10th Anniversary of H.E.S.S. Operation!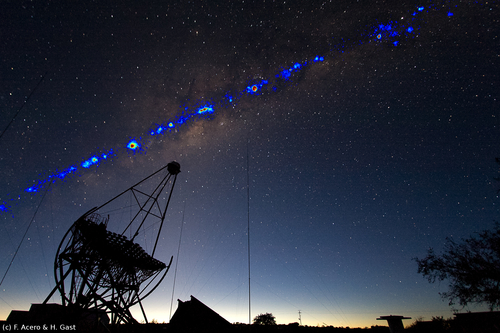 Please visit
See also the
H.E.S.S. Source of the Month (SOM)
for a discussion of H.E.S.S. results on individual gamma ray sources. The image on the right is a collage of images used in the SOMs.
Ten years after the inauguration of the first telescope, H.E.S.S. will take another major step towards exploring the high-energy Universe:
See also our guestbook for the anniversary and in particular for the inauguration!

---
W. Hofmann, August/Sept. 2012